Last updated: 18/03/14
Everything is Connected / Climate Revolution!
19 MARCH – 11.00-11.15 – BATTERSEA BRIDGE
Posted on Friday, March 14th, 2014 by CR
Vivienne Westwood will be marching from Battersea to Knightsbridge to the Fracked Future Carnival, come and join her march at Battersea Bridge from around 11:00am to 11:15am, where we march in solidarity.
Fracked Future Carnival on the 19th  of March it is a demonstration towards the CEOs of IGas, Cuadrilla and various government officials who are attending the Shale Gas Forum to plot new ways to bring fracking to the UK. We know fracking won't lower our bills and it won't bring significant jobs. It has the potential to ruin our land, our water, our soil and will keep us dependent on fossil fuels. We won't let them frack our future!
There will be a live DJ set, speakers (including Vivienne) at the event. Please bring food/soft drinks (picnic) as we plan to be there till 4pm the latest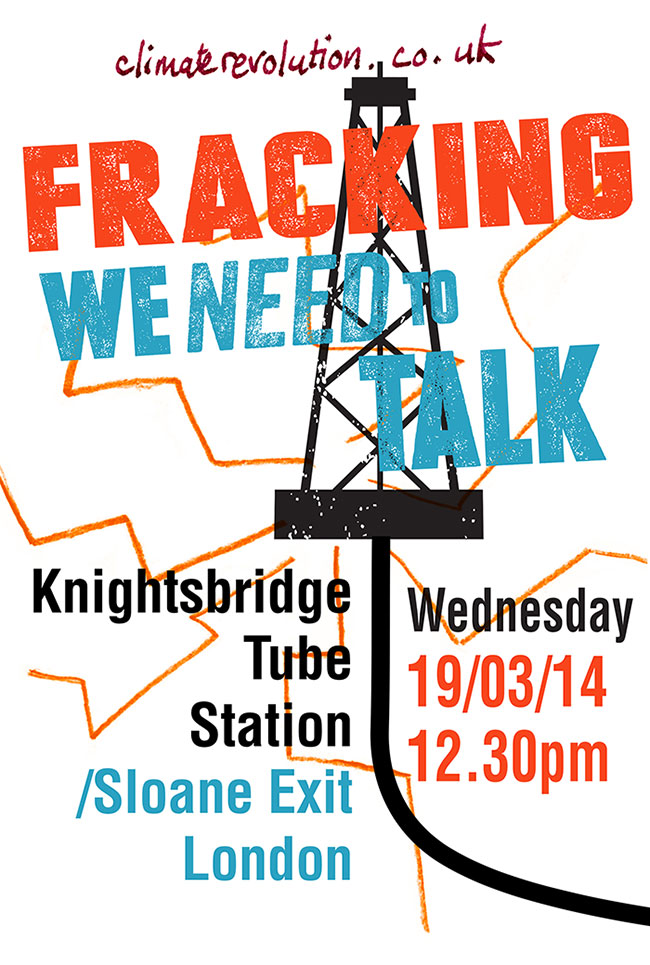 Ben says:
P.S.Apparently upon hearing about our march the participants of tomorrows shale gas forum have now moved their venue to an alternative secret location. The march is still going ahead so please join us. It is great to have these people 'on the run' so to speak & I would like to ask what do these people have to hide? Government ministers & energy CEOs sneaking around in secret together does not sound very democratic to me…….  Continue reading →